We have a dedication to our clients. We look at things from a bigger perspective, thinking in terms of sustainability, aesthetics, and workmanship. We are able to provide our clients with a realized dream that will last well into the future.
Contact us in albuquerque, NM, at 505.804.4387 to learn more about our company and our sign services.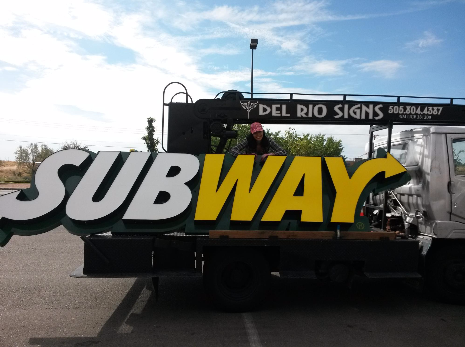 WHAT SETS US APART FROM OTHER SIGN COMPANIES
We are a local sign shop in Albuquerque, NM that provides the one-on-one communication that the large companies do not! We feel our job is to provide clients with the finest design and craftsmanship possible, and that all begins with a commitment and caring attitude toward our work. Since inception we have pressed the importance of quality and detail - that is what sets us apart from other BIG sign companies.


AS A NM

LICENSED

SIGN CO.